It's been a while but I'm back with the land comm pimping!! I promise I'll do a proper post at some point xD
For those of you still wondering what a land comm is...it's a community based around a particular fandom (there are hundreds of different ones around!). You sign up and join a team (these vary depending on the fandom). Each week you then participate in a variety of challenges. You only have to enter 1 but if you have no life (like me) you can enter them all. The challenges vary. There will be graphics challenges (icons etc), writing challenges (fics/drabbles etc) and games challenges (jigsaws/sodoku etc). There will be something for everyone and they are alot of fun!


If you're a fan of LOTR and fun this might just be the place for you!

themiddleearth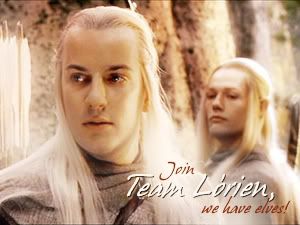 Don't forget to tell them I sent you when you apply...I get points!!




While I'm at it...I have to do this one (I run it!)




Are you a football fan? Then come and join
footballverse. The challenges are fun and the mod's awesome